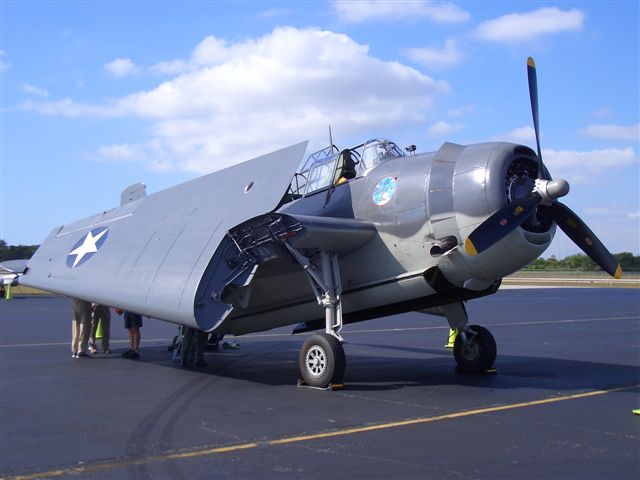 What better way to spend a sunny afternoon in Florida than fly round the Bermuda Triangle in a World War 2 bomber?
Except it's not any old bomber. This is a newly-restored Avenger. Identical to the ones which disappeared in the biggest unexplained Bermuda Triangle mystery just after the end of the war. It's known as the Flight 19 mystery.
Five of them take off on a routine practice bombing run over Chicken Shoals, a small group of islands off Fort Lauderdale south of Grand Bahama island. All five planes never return and it is never discovered why. We decide to film an exact recreation of the flight with me in the navigator's back seat behind the pilot with a film chase plane in tow.
Now what is weird is at the same time – 4.10 pm – two hours after we take off from Fort Lauderdale, we encounter navigation problems. The compass and turn and slip indicators on both planes behave erratically for some reason.
If we didn't have a modern navigational system installed we wouldn't be able to work out where we are. The islands and the sky look the same after a few minutes and I can understand how those unfortunate airmen got lost. But why?
On the way back to Fort Lauderdale after five hours in the air I look up. High above my head in the crystal blue sky are five disc-shaped objects. They are wheeling and turning at a speed I estimate as around 5,000 mph.
I have no explanation for what I see UFOs? The spirits of the five missing planes? The area is the strangest place I have ever been. Watch our film we made for Discovery Channel's series Naked Science here.