I was offered a fantastic opportunity recently to shoot drone footage for the BBC Studios Pavilion at MIPCOM in Cannes on the Cote d'Azur in France, home of the annual Cannes Film Festival.
BBC Studios unveiled its innovative new presence, produced by a British award-winning team, at MIPCOM 2019, the annual TV trade market in Cannes. The structure, with its recyclable façade comprising of two floors of flexible work and hospitality spaces, was designed to accommodate BBC Studios' growing business as one of the world's biggest producers and distributors of TV content.
A creative collaboration of top experts in interior and exterior design and production, the structure which has been fully funded commercially, can be shipped and installed anywhere in the world.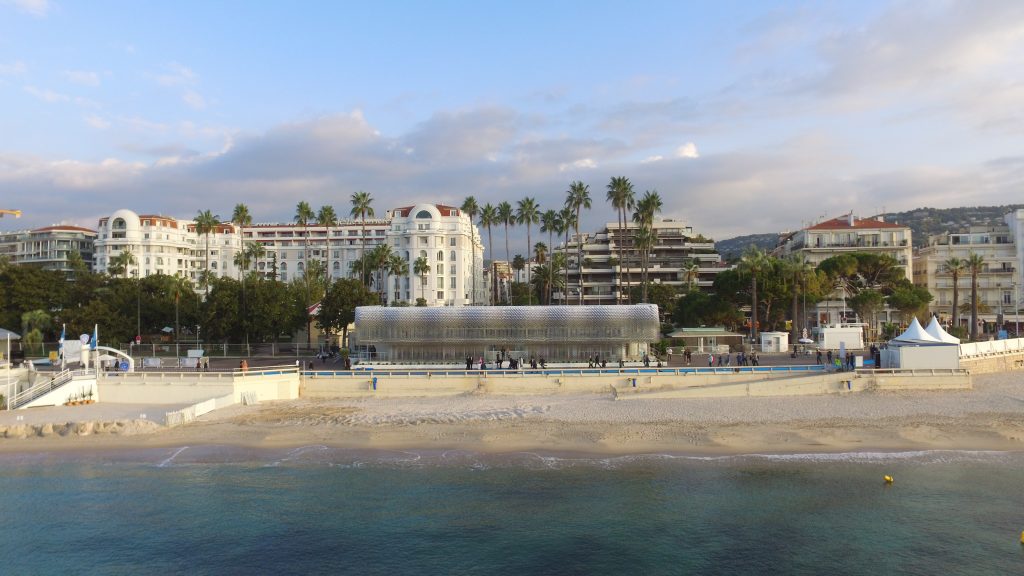 The stunning external façade, designed by Giles Miller Studio, is composed of fully recyclable raw aluminium specifically engineered to control the light and transparency of the building.
Commissioned by BBC Studios, the overall project director for the build was Cheerful Twentyfirst, an award-winning London based agency whose previous clients include Google, Disney and Microsoft amongst others. Providing creative direction was Christine Losecaat, an Emmy® award winner who was appointed MBE for services to the creative industries in the UK. Universal Design Studio were the creatives for the interiors with Yorkshire based Stage One delivering construction and detailed design.
Two years ago, the BBC's production arm merged with BBC Worldwide to become BBC Studios, doubling the size and scope of the business. BBC Studios, as the biggest producer of TV content in the UK as well as the biggest international distributor of TV programming outside of the US, has a major presence at Mipcom. The company, who recently acquired UKTV and partners with a number of top UK independent producers, returned £243m (2018/2019) to the BBC Group complementing the BBC's license fee.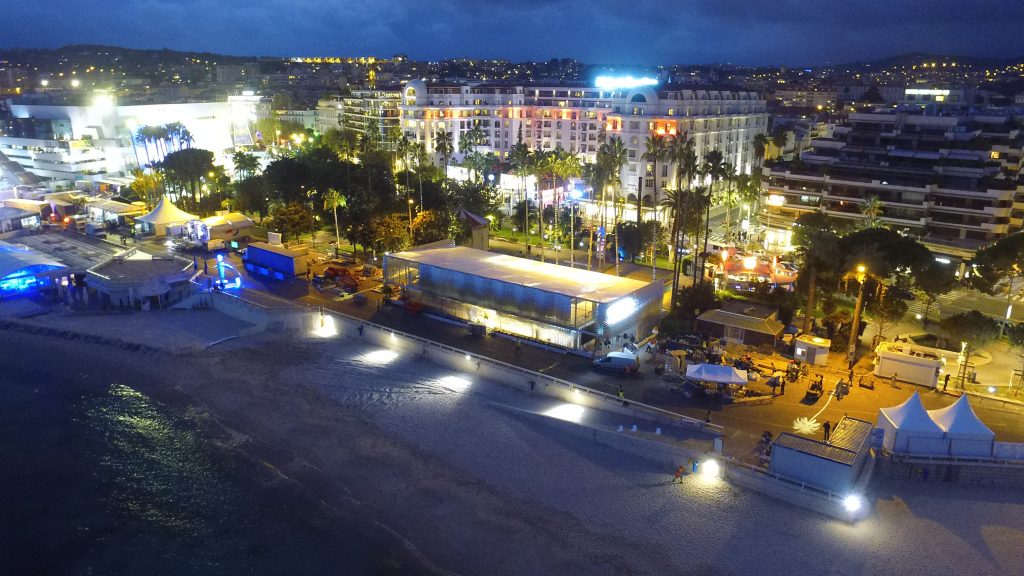 "From the outset of the brief, it was clear that BBC Studios and Cheerful Twentyfirst had a shared sense of vision and ambition. A project of this huge scale requires a close partnership and trust in delivery. Together with our unique team of collaborative experts – Christine Losecaat MBE, Giles Miller Studio, Universal Design Studio and Stage One – we are proud to deliver a truly unique and exceptional creative project, one that fulfills all our wildest imaginations"
Steve Quah, CEO, Cheerful Twentyfirst, Lead Agency
"BBC Studios represent the best of British creativity in the programming they produce and represent globally. In bringing together world class interior architects with an emerging young artist supported by an award winning events agency and an experienced temporary installations build company, we pulled together a creative team in design & build that mirrors the creative teams supported by BBC Studios in the development of their core products.".
Christine Losecaat MBE, Creative Director, Little Dipper
Credits
Lead Agency and Overall Project Direction: Cheerful Twentyfirst–Steve Quah, CEO
Creative Direction: Christine Losecaat MBE
Design Lead and Interiors: Universal Design Studio
Sculptural Facade: Giles Miller Studio
Construction and Detailed Design: Stage One
BBC Studios:
Paul Dempsey – President Global Distribution
Sarah Monteith – Acting Chief Marketing Officer
Nick Meikle – Executive Creative Director
Sophie Gannon – Senior Procurement Manager
Sally Brookes – Head of Events
Kelly Frew – Senior Event Producer
Hana Robinson – Event Producer